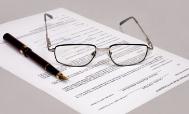 At Kiesewetter Insurance, we believe it is our job to help you through the entire claims process. We make sure the claim is reported to the appropriate company and that an adjuster contacts you. It does not matter if the accident is your fault or not. Our job is to help you, our insured with any claim you may have. We follow up with the body shop to make sure that your vehicle is repaired. We are with you every step of the way until you are compensated for your loss.
Our agency has a dedicated claims administrator who can help our clients with the claims process.  You can either call or come into our office with your claims information. We will sit down with you to review the claims process and let you know what to expect.
We strongly believe that it is our responsibility to guide you through the claim process and are with you until your claim is closed.